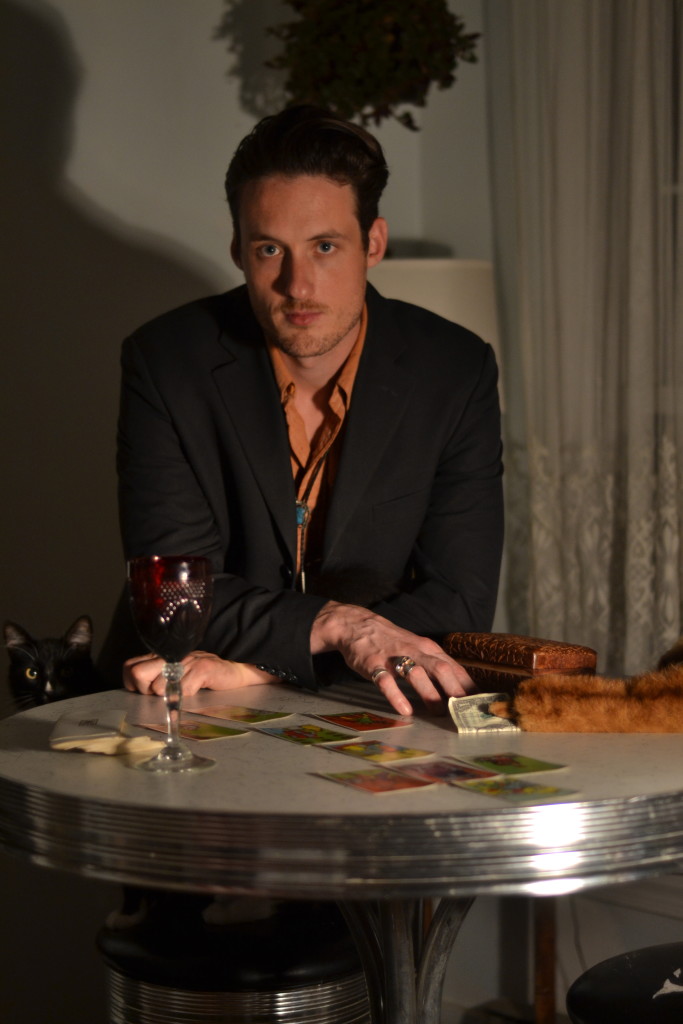 Ben de la Cour has lived a different kind of life. After growing up in Brooklyn, he set out to see the world as an amateur boxer, bartender, janitor and agricultural worker, living in Havana, London, Los Angeles, and New Orleans. In 2013 de la Cour settled in Nashville where he recorded the eleven songs of tightly crafted Americanoir that make up his 2016 release, "Midnight in Havana".
"Ben de la Cour's songs are brimming with urgent authenticity. There is thematic hardness and vulnerability throughout, but what distinguishes de la Cour's songs from lesser guitar-and-anguished-vocals hacks is the raw humanity of his delivery and the potency of his way with words." (No Depression)
Influenced by giants such as Townes Van Zandt and Warren Zevon as much as by bands like Slayer, Nick Cave and The Gun Club, Ben de la Cour has somehow managed to meld all of these influences naturally into a uniquely modern, haunting and darkly humorous sound that is all his own. Songs filled with tales of substance abuse, murder and mental illness sit in perfect juxtaposition with occasional moments of playful lightheartedness and the ever-present glimmer of hope. However, upon closer inspection, darkness almost always wins…an unlikely hero, but one that suits de la Cour.
"Ben de la Cour bleeds the songs he sings. Within the understated instrumentation and de la Cour's baritone voice lie stark, haunting songscapes: moody recollections that recount the journey of a life that is not always pretty, but proves better than one of mundane predictability." (Turnstyled, Junkpiled)
In May of 2016, de la Cour was selected as one of six winners of the prestigious Kerrville Folk Festival "New Folk" competition.
"Ben de la Cour is a folk musician with the songwriting acumen of a young Nick Cave and the lyrical wisdom of a vitriolic Leonard Cohen. His songs are stark, melancholic and packed with emotion and will send you collectively weak at the knees." (Fresh Deer Meat)